OUR NAVY 1898 ILLUSTRATED.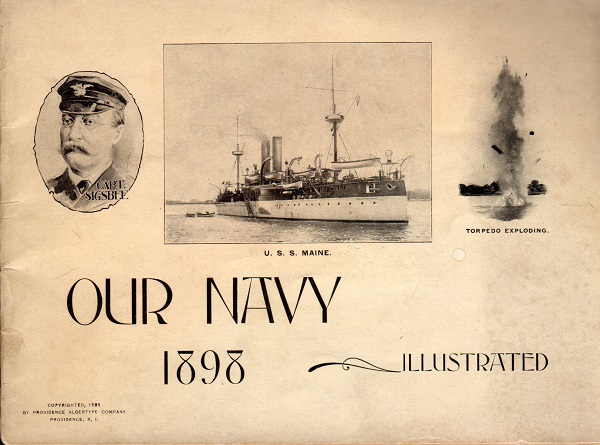 F. H. [photographer]. War – [Spanish American] Child
Providence: Providence Albertype Co., 1898. [39]pp. Photographs. Pictorial wrappers (approx. 5" x 7"), stapled. First edition. Very good. This was issued in response to the sinking of the U.S.S. Maine in Havana Harbor on February 15, 1898, killing 266 of the 354 man crew. The result was the start of the Spanish American War. Contains over thirty photographs of the major ships of the U.S. Navy in 1898. The initial image is of the Maine followed by photographs of the officers and crew. With each picture is a succinct thumb nail sketch of vessel giving type, dimensions, speed, armament, number of crew, date commissioned, and contract price. A nice visual piece, it is scarce with WorldCat locating only three copies.
$ 60.00
# bbc006
Categories: