HISTORY OF THE CATTLEMEN OF TEXAS….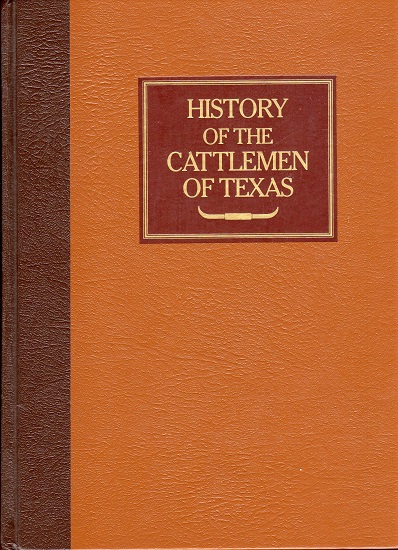 Johnston Printing & Advertising Co.
Austin: Texas State Historical Association, 1991. xix,359pp. Index. Portraits . Reprint edition. Except for a faint scratch on the back cover, it is a fine copy (no dust jacket issued). The first edition was privately printed in 1914 for families of the Cattle Raisers Association of Texas. With a production of 94 books, the first edition is virtually unobtainable today. Contains biographical sketches of David T. Beals, John R. Blocker, Burke Burnett, Charles Goodnight, Richard King, Ike Pryor, C. C. Slaughter, George Saunders, George W. West and numerous other patriarchs of the cattle industry. Includes an interesting and informative introduction by Harwood P. Hinton. This reprint edition has long been out-of-print.
$ 150.00
# hc025
Category: