EARLY HISTORY AND REMINISCENCE OF FRONTIER COUNTY NEBRASKA.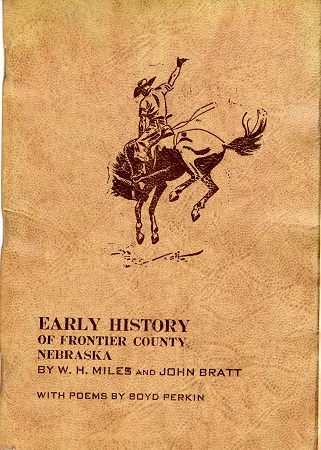 W. H. Miles & John Bratt
Maywood: Boyd Perkin, n.d. [ca. 1930]. 40pp. Original printed wrappers. Reprinted largely after the 1894 and 1911 editions. Very good copy. An interesting history of the early Nebraska frontier, it contains material on the agricultural development of the county, hunting buffalo on the plains, first sheep and cattle, etc. In this edition, Boyd Perkin has chosen to insert numerous poems of his composition throughout.