THE NEGRO NATIONAL ANTHEM.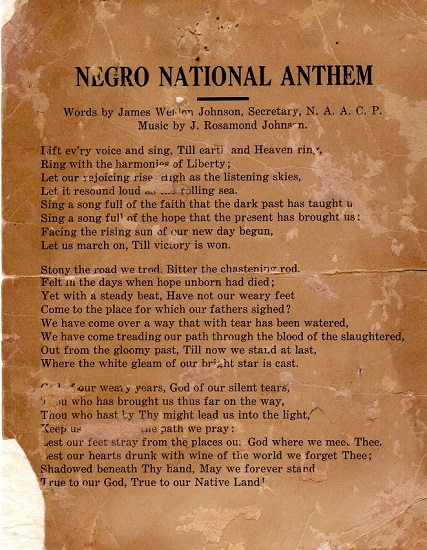 James Weldon [words] & J. Rosamond Johnson [music]. Johnson
Single sheet broadside, approx. 7" x 5 ½". Circa 1920s (?). Pieces missing from corners, insect damage having limited impact on text, overall, fair. In 1900, James Johnson wrote the words in celebration of Abraham Lincoln's birthday as a poem; it was then set to music by his brother, John Johnson in 1905. The newly created hymn quickly gained popularity was coined the Negro National Anthem by the NAACP.
$ 400.00
# [iab038]
Category: