THE ANNUAL 1910 – DALLAS HIGH SCHOOL.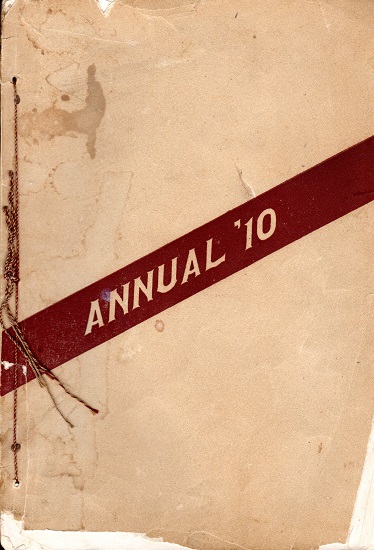 Editorial Staff of Dallas High School.
Dallas: J. M. Colville & Son, Printers, 1910. 101,[13]pp. Frontis. drawing of Dallas High School. Numerous photographs- portrait & group. Advertisements. Text illustrations. Beige wrappers, tied. First edition. Front wrapper and first six pages show chipping and some staining, overall good. A detailed look at the activities of the Class of 1910, it lists the faculty (with portraits), members of the senior, junior, sophomore and freshmen classes. Gives thumb-nail sketches of the thirteen clubs, their activities for the year and a listing of the members usually with a group photograph. Summarizes the athletic achievements for the year and reproduces award winning stories of the senior class. Rare with WorldCat locating no copies.
$ 145.00
# [lai034]
Categories: