POWDER RIVER COUNTRY: THE PAPERS OF J. ELMER BROCK.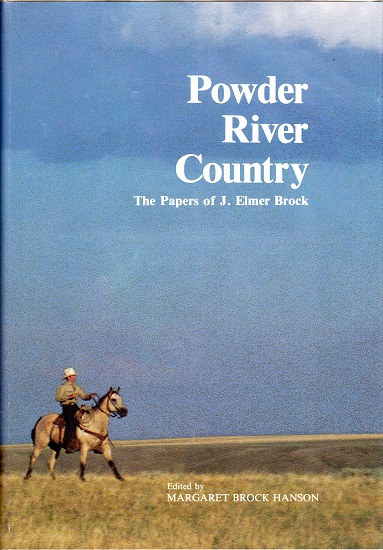 Margaret Brock [ed.]. Hanson
Cheyenne: Privately published for Margaret Brock Hanson by the Frontier Printing, 1981. xiii,510pp. Index. Bibliography. Photographs. Illustrations. Maps including endpaper map. Brown simulated leather covers with the title in gilt on the cover and spine. Pictorial dust jacket. First edition. SIGNED by the editor. Born in 1882, J. Elmer Brock spent years gathering stories from old books, unpublished manuscripts and interviews compiling a history of the Powder River region of Montana. There is material on Johnson County War, Hole-in-the-Wall Gang, Tom Horn, outlaws, lawmen, Indians, the cattle trade, agriculture, early settlers and more. It also follows the pioneer experiences of the Brock and Thom families who settled in the region. An important book on the Powder River area, it draws heavily from primary sources.
$ 125.00
# kai1004
Category: