LONE COWBOY: MY LIFE STORY.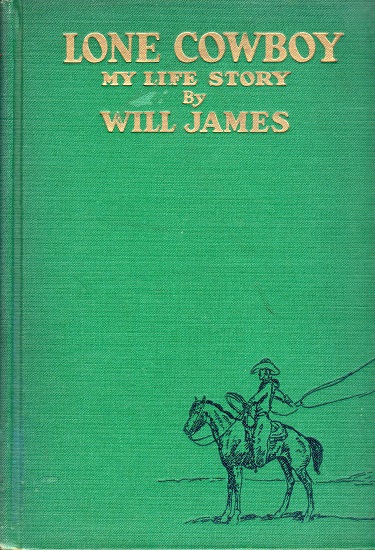 Will James [Ernest Dufault]
New York: Charles Scribner's Sons, 1930. 433pp. Frontis. portrait. Numerous illustrations by the author. Green cloth with title in gilt on the cover and spine, illustration by James on the front cover in black ink. First edition, first printing with Scribner's "A" and cartouche on the copyright page. Date on title page matches date on copyright page. Small spot on the front cover with a bit of dullness to spine. Small previous owner's ink stamp on the front fly. Overall, still very good. Dobie, Life & Literature p. 108: "Will James knew his frijoles but burned them up before he died in 1942." The autobiography of this gifted artist and writer, it covers all the points of the cow country.
Contact us for price
# [bcj026]
Category: