LAW'S ALABAMA BRIGADE IN THE WAR BETWEEN THE UNION AND THE CONFEDERACY.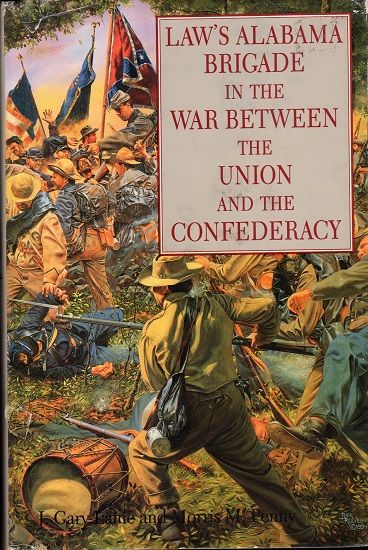 J. Gary & Morris M. Penny. Laine
Shippensburg: White Mane Publishing Co., 1996. xxi,458pp. Index. Illustrations. Notes. Bibliography. Maps (48). Appendices give regimental organization, roster of officers, list of battles and skirmishes, casualties from selected battles and more. Hard cover. First edition. Nick (approx. ¼") to the spine, else near fine. The dust jacket shows moderate edgewear and rubbing, overall good+. This thoroughly documented, well written brigade history chronicles the 4th, 15th, 44th, 47th and 48th regiments, which eventually became the Alabama Brigade, from First Manassas through Appomattox. The authors examine each battle in great detail, particularly Gettysburg, to which they devote three chapters. This is an impressive book rich in detail and representing one of the better regimental histories.
$ 40.00
# [gba012]
Category: