COWBOY ARTISTS OF AMERICAN 1976 – ELEVENTH ANNUAL EXHIBITION….
LIMITED EDITION - SIGNED BY ALL 20 ARTISTS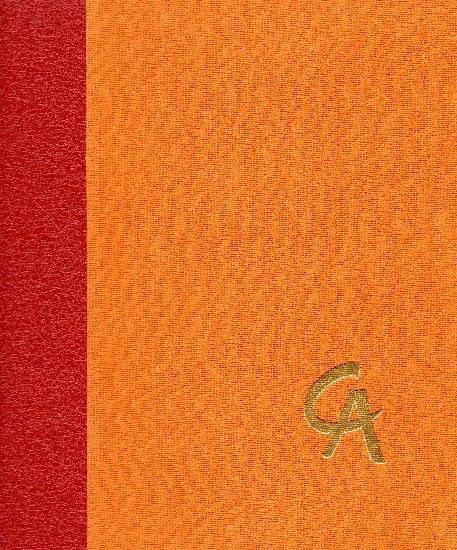 James Reynolds
Flagstaff: Northland Press, 1976. [62]pp. Color plates. Photographs. Foreword by John Connally. Orange cloth over burgundy leather spine, CA in gilt on front cover. First edition, No. 90 of 150 copies of the CAA Artist Edition. SIGNED by all twenty of the featured artists. Fine copy still in the leavings of the original shrink wrap. Contains biographical sketches of each of the featured artists with an example of one's work in color on the opposing page. Includes a list of the works on exhibition, giving the artist, media, and size as well as a list of previous winners by category.
$ 100.00
# bbf0024
Categories: