44 RANGE COUNTRY BOOKS & 44 MORE.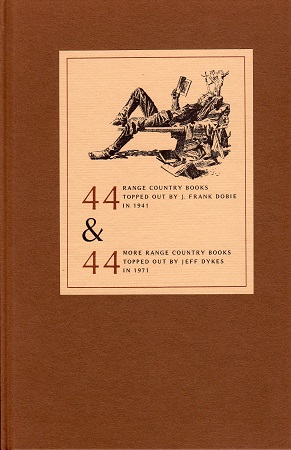 J. Frank Dobie & Jeff Dykes.
Dobie, J. Frank & Jeff Dykes. Austin: Encino Press, 1972. viii,32pp. Brown paper over boards with printed paper label. First edition. SIGNED by Jeff Dykes. Bump on the end of the spine, else a very good+ copy in its original acetate dust wrapper. An excellent, annotated bibliography of entertaining and informative range books by two acknowledged experts.