THE ALBUM OF GUN-FIGHTERS.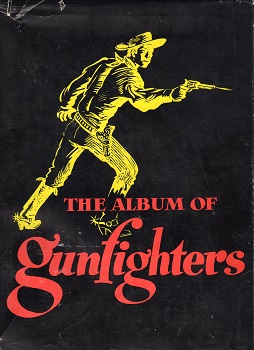 J. Marvin & Noah Rose. Hunter
N.p., 1951. 236pp. Illustrations. Numerous photographs. Pictorial black cloth with the title in red ink on the cover and spine. Fifth printing, correcting errors in the first edition. Bright, fine copy. The dust jacket exhibits chips, tears (closed with acid-free archival tape), and general wear, overall, good+. Adams, Six-Guns 1085: "Scarce. ….this volume contains portraits and short sketches of most of the outlaws theand gunmen of the West. Rose's pictures have appeared in many western books, but this publication places a valuable gallery of western gunmen under one cover." A cornerstone work on the subject.
$ 200.00
# [cbb0045]
Category: