OKLAHOMBRES: PARTICULARLY THE WILDER ONES.
SCARCE IN THE PICTORIAL DUST JACKET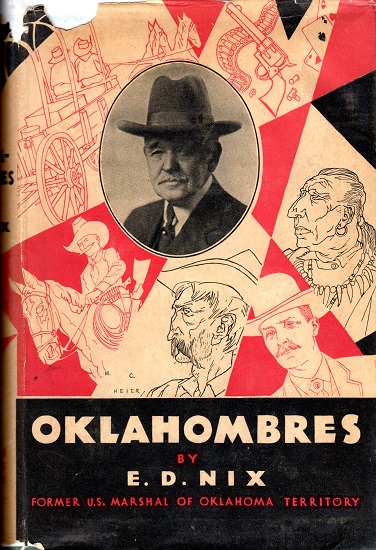 Nix. E. D.
N.p.: Privately printed, 1929. xix,280pp. Photographs. Text illustrations. First edition. Externally, the book is a very good+ copy. Internally, there is scattered foxing most especially to the prelims. The dust jacket shows some wear and chipping most noticeably on the spine ends, overall good+. Adams, Six-Guns 1611: "Written entirely about the outlaws of Oklahoma and the peace officers who chased them." The author, a former U.S. Marshall in Oklahoma Territory, has chapters on the Daltons, the Doolin gang, the Jennings gang, Henry Starr and others. Contains a chronology of significant events in Oklahoma from 1762 to 1907. Scarce in the pictorial dust jacket.
$ 225.00
# lai020
Category: