NOW YOU HEAR MY HORN: THE JOURNAL OF JAMES WILSON NICHOLS.
SIGNED LIMITED EDITION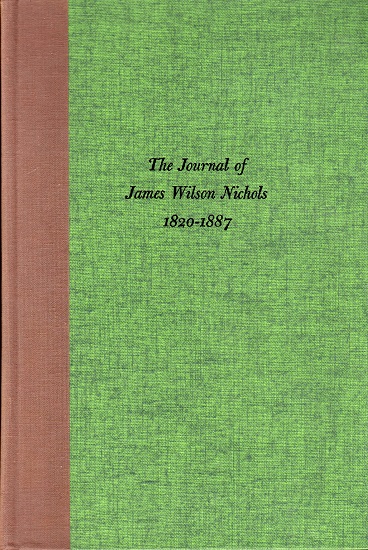 James W. Nichols
Austin: University of Texas Press, 1967. xvi,212pp. Illustrations. Endpaper map. Index. Appendix. Maps. Designed by Hertzog. First edition, limited edition of 250 copies. SIGNED by Catherine McDowell, the editor. The limited edition came with a small bowie knife, reputedly from the souvenir shop at the Alamo, for slitting the folded edges. As usual, the knife is missing but small card explaining it purpose is laid in. Externally, the book shows very slight fading to the spine. Internally, there is staining from the glue where the limitation page was tipped in. Overall, a very good copy. The publisher's slipcase exhibits a bump to one corner, else very good. Jenkins, BTB 152: "This most spirited and forthright of all Texas memoirs is one of the most American frontier narratives ever written, and a valuable contribution not only to our knowledge of events in Texas history but to our understanding of the frontier spirit as well. Nichols gives us an unvarnished account of life in frontier Texas, with no holds barred. His narrative is humorous, bold, gruesome, opinionated, and revealing." Contains material on the Texas Revolution, Republic of Texas, Indian fighting under Jack Hays in the Texas Rangers, Mexican War service and Civil War, the latter providing us with one of the best accounts of unionist in Texas.
$ 125.00
# [bba005]
Category: