MARINE WORLD WAR I HELMENT.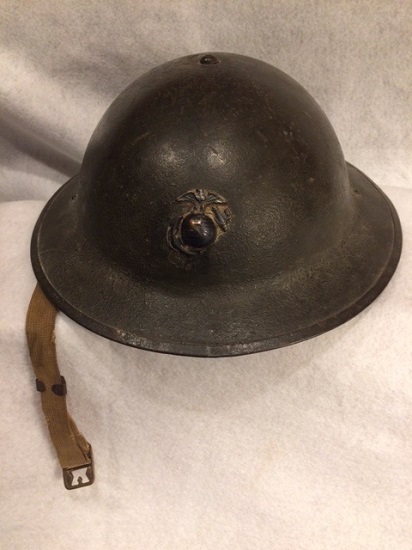 [United States Marines]
Metal helmet with original chin strap, original sweat band adjustment, and suspension webbing (aka: "the basket"). Marine Corps emblem on the front. Excellent condition. The Marines most famous action in World War I was the Battle of Belleau Wood. From June 1st to June 26th, they fought the Germans driving them from the area. The Marines fierceness and toughness earned them the respect of the Germans, who rated them the equal of their storm-troopers. The French government renamed the forest "Bois de la Brigade de Marine" (Wood of the Marine Brigade) and decorated the 5th and 6th Regiments with the Croix de Guerre.
$ 200.00
# [hba016]
Category: