HOME ON THE DOUBLE BAYOU: MEMORIES OF AN EAST TEXAS RANCH.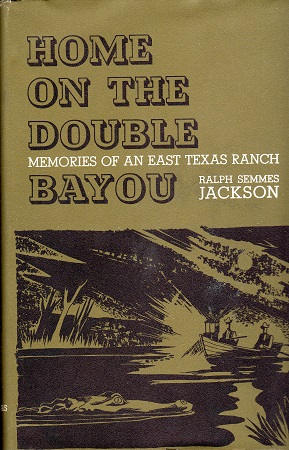 Ralph Semmes. Jackson
Austin: University of Texas Press, 1961. xviii,136pp. Illustrations by Bubi Jessen. Introduction by J. Frank Dobie. Maps (2). Light green cloth. First edition. Review copy with the review slip laid-in. Some very light spotting to the covers, else fine. The dust jacket is fine. Much about life on the JHK Ranch in Chambers County, Texas, between 1847 – 1925.