A HISTORY OF THE CITY OF DESOTO, TEXAS 1847 – 1989.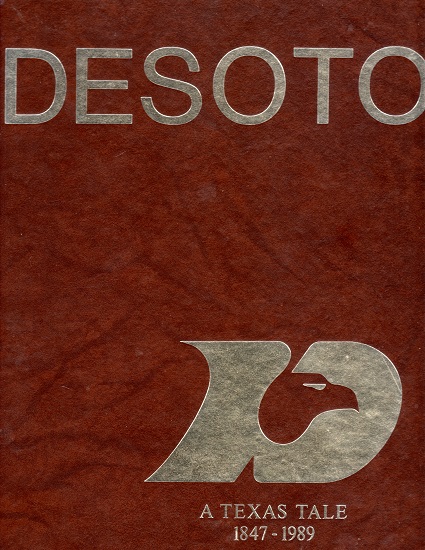 Friends of the Desoto Library [comp.].
Dallas: Taylor Publishing Co., 1989. General index. Index of family histories. Numerous photographs. Maps. Double-page color pictorial endsheets. Brown faux-leather, gilt title and decoration. First edition. Fine copy (no dust jacket issued). The majority of the book is devoted to family histories, many with photographs. There are also biographical sketches of many of the early settlers and their families as well as sections on the city's history, businesses, civic organizations, school systems, churches, etc. Taylor Publishing typically printed smaller editions hence the scarcity of their books.
$ 90.00
# [iba009]
Category: